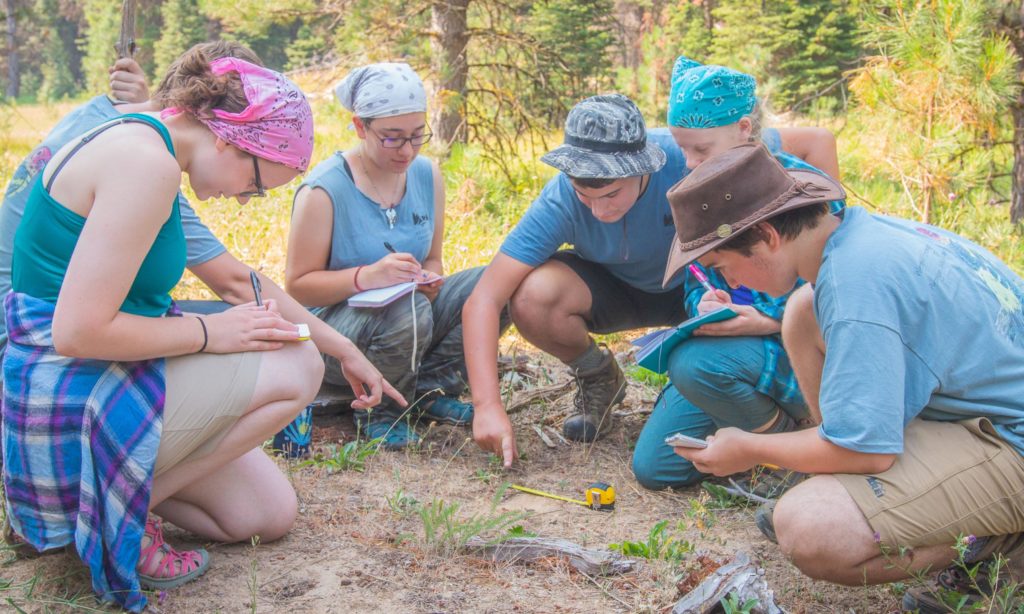 The Wolf Tracking Expedition gives teens a unique opportunity to
Explore the rivers and forests of the Cascade Mountains, guided by our most experienced instructors
Study wolves and other animals in their natural environment
Search for signs and tracks of wolves
Live in a community of trackers while learning more about the biology and ecology of wolves
Connect with their natural environment – and with other teens who share their interests
Our Instructional team features:
A 1:8 staff-student ratio
Our most experienced, Wilderness First Aid & CPR certified instructors
A director with extensive backcountry experience
Additional adult support through our adult apprentices, whose class will be joining us for the expedition
Staff trained as Coyote Mentors, a widely-respected educational philosophy developed at the Wilderness Awareness School
Compassionate educators who encourage each teen's respect for self, others and nature
Important Notes
Students will meet in Preston, WA (30 minutes East of Seattle) and drive to Eastern Washington from there.
Airport Shuttle: Transportation is available to and from SeaTac airport for an additional charge. Please see Registration Information for more details.

---

Below is a photo from one of our motion-sensing cameras during our 2017 expedition. We were able to report to Fish and Wildlife that there were 4 pups in the pack we were tracking (they did not know before we told them!). Students helped decide where to place the camera.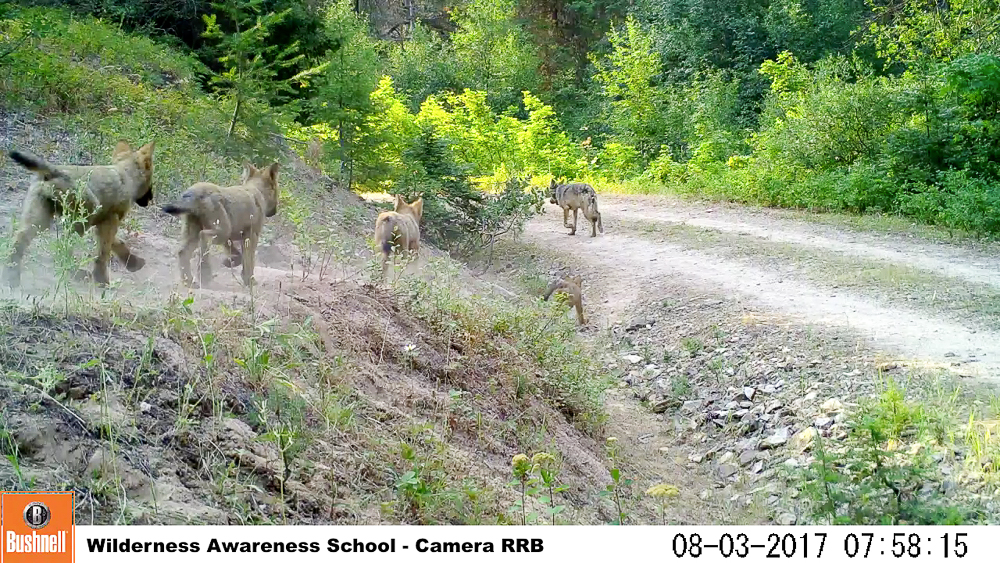 Please note that students will either need to be fully vaccinated OR test negative for COVID-19 immediately prior to each overnight/expedition. At this time, we are not able to say whether masks will be required during the Summer of 2022. Please be prepared for masks to be required OR to be optional. We will follow State and County guidance as it is required. We strongly encourage all students who are eligible to get vaccinated. Our staff and volunteers fall under the Washington State COVID-19 Vaccine Mandate.