Carnation Farms (New location!)
$415
Includes T-shirt; M-F 9am to 3pm
9:00 am to 3:00 pmrn2021 Dates TBD
Wow! What a fantastic experience for her. Thank you. : ) What a really lovely group of people running the camp. : )

Maria Renninger, mom of 11 year old camper.
Love the curriculum and the emphasis on safety while still making it cool and fun for the kiddos.

Mother of 11 year old camper
Thank you for a wonderful experience for my daughter. She had a wonderful time. Loved it!

Jackie, mother of 12 year old
Am so pleased with the consistent quality of this camp! My son has been attending many years now and always wants to return.

Bonnie L. or Mom of 11 yo camper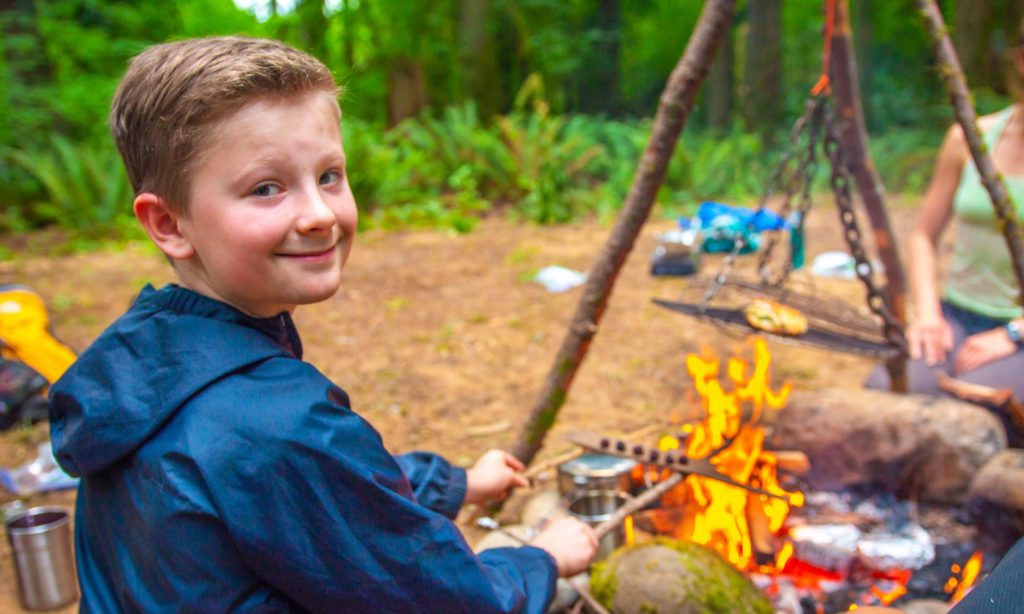 Discover the skills you would need to survive in a true emergency! Learn to make fire with and without matches, and how to tend the fire safely. Learn knife safety, how to identify and harvest wild edible plants, and campfire cooking. Build shelters and create fun and practical items like baskets, tools or rope.
Recognized by ParentMap as the best nature camp!
Your Child Will Learn:
Making fire with matches and flint and steel
Safe and effective fire tending techniques
Building or finding primitive shelters
Identifying and harvesting wild edible plants
Cooking over a campfire
Creating useful tools like baskets, tools, or rope
Exploring off-trail
Safe use of knives as tools
Catching frogs and snakes
Having fun with new friends!
Our Instructional Team:
A 1:9 staff-student ratio
On-site director and volunteers who offer additional instructor support
Staff trained as Coyote Mentors, a widely-respected educational philosophy developed at the Wilderness Awareness School
Compassionate educators who encourage each child's respect for self, others and nature
Experienced Wilderness First Aid and CPR certified professionals

Camp meets on the property of Carnation Farms, an 818-acre organic farm with expansive, beautiful wild woods, elk, and access to the Snoqualmie River. Find out more about Carnation Farms here.