2022 Dates TBD
Mon-Fri, 9am-5pm
"My daughter absolutely LOVED the camp and is very excited to return. She specifically mentioned how the instructors showed confidence and trust in her and her abilities and how that really made her feel capable and highly engaged."

– Mother of 13-year-old camper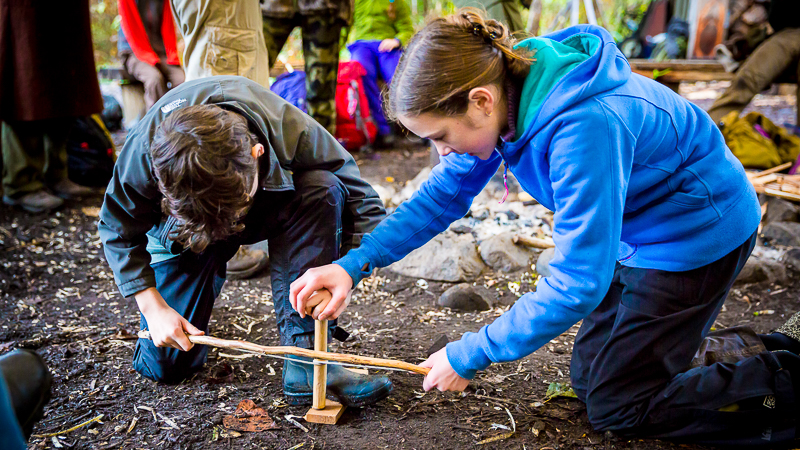 Campers will spend an exciting week honing their ability to survive in the wilderness! They'll learn to build a fire from friction, identify and harvest edible and medicinal plants, cook over open fire and coals, and create a shelter. We'll teach knife safety and guide them through awesome adventures off-trail. Campers will connect with their fellow survivors as they make fish spears, tools, baskets, and rope.
Campers will enjoy:
Making primitive friction fire kits

Identifying and harvesting wild edibles

Crafting fish spears, tools, baskets, or rope
Learning the safe use of knives as tools
Enjoying fun adventures off-trail
Connecting with new friends!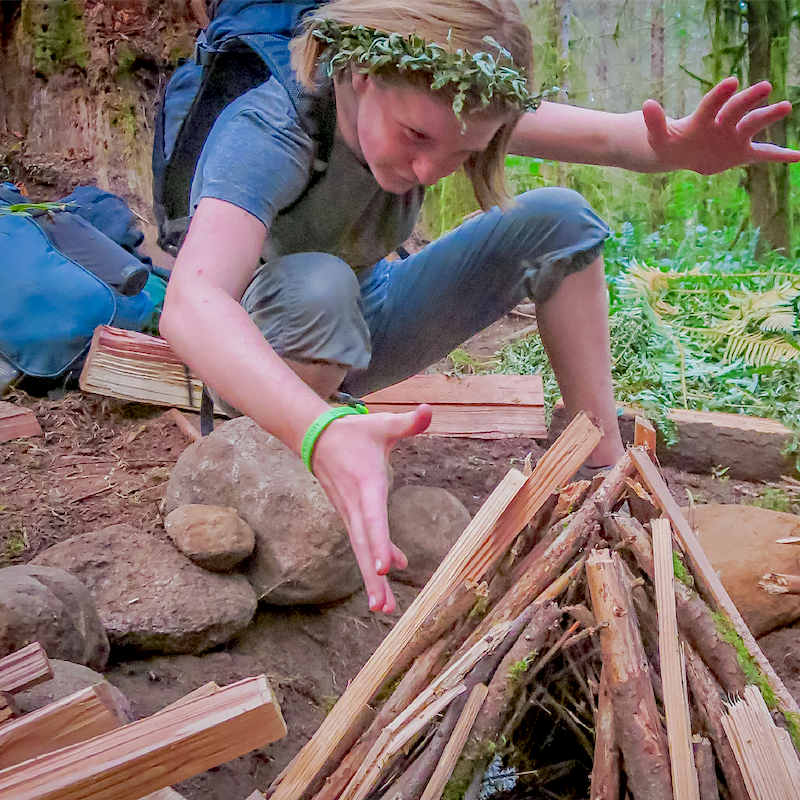 Extended Survival Skills
This program goes deeper into skills and training than our standard Survival Skills Day Camp by offering:
Lessons in ancestral fire-making using the friction fire method (campers will create their own bow drill kit)
Deeper training in shelter building
More extensive lessons in foraging, hunting, and trapping
Longer camp hours to receive more elaborate lessons in all of the survival skills we teach
Our instructional team features:
A 1:8 staff-student ratio
On-site director and volunteers who offer additional instructor support
Staff trained as Coyote Mentors, a widely-respected educational philosophy developed at the Wilderness Awareness School
Compassionate educators who encourage each child's respect for self, others, and nature
Experienced Wilderness First Aid and CPR certified professionals