$2535
Cost is for Wednesday OR Friday
10:00 am to 2:00 pmrnWednesdays: 9/16/20- 5/26/21 and Fridays: 9/18/20 – 5/28/21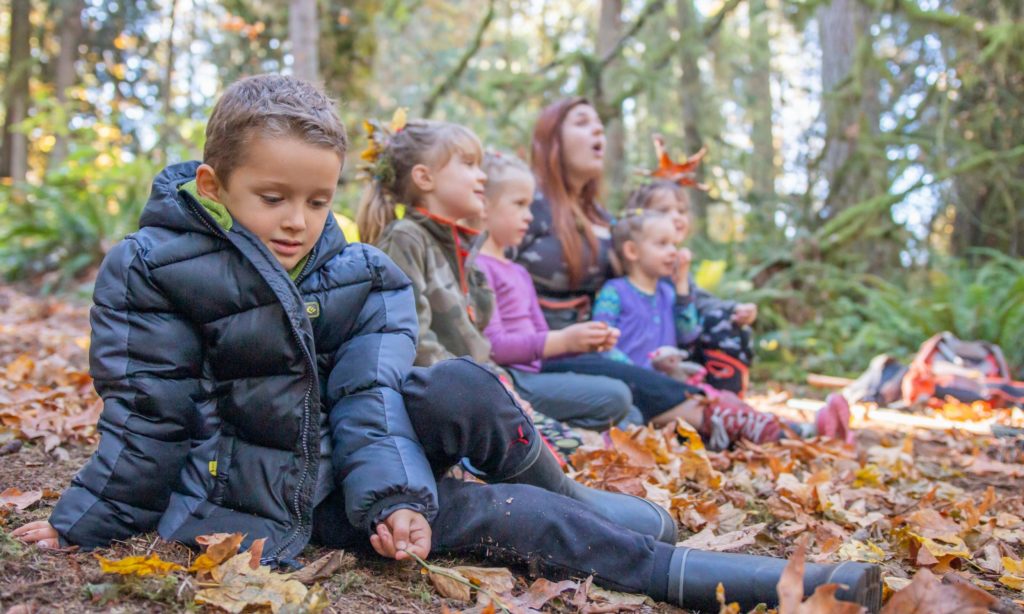 Founded in 2004, our Roots & Wings outdoor nature program allows children ages 4 to 6 to have fun and explore the natural world around them. Through nature activities for kids, including songs, stories, walks, and plant and animal observation, we plant seeds for children's growth and connection with nature. Students can register for one or both days. Note that the cost listed is per program day.
You have a choice of doing Roots and Wings on Wednesdays and/or Fridays. We are excited about this option as it will allow for smaller overall class size (~14 students per day with 2 Lead instructors and 1-2 Apprentice instructors).
The Roots & Wings curriculum includes
Circle time with songs and stories
Nature walks
Developing familiarity with the four directions
Nature awareness games
Plant and animal awareness
Sensory awareness
Nature skills
Our educational philosophy focuses on
Creating a safe environment in which children can plan and explore their world
Providing fun, hands-on opportunities for children to learn
Adaptability so that the programs match the energy of the group during a particular session
Mentoring delivered by instructors with experience working with children in this age group
Using Coyote Mentoring, a widely-respected educational philosophy developed at the Wilderness Awareness School, to encourage creative thinking rather than providing answers, help students develop problem-solving skills and self-sufficiency, and encourage a much deeper level of learning.
Our instructional staff includes
Experienced instructors
Apprentices who offer additional instructor support
One lead instructor per 6 students
Staff trained as Coyote Mentors
Compassionate educators who encourage each child's respect for self, others and nature
Experienced Wilderness First Aid and CPR certified professionals
Meet Your Instructors