Tolt MacDonald Park, St Edward State Park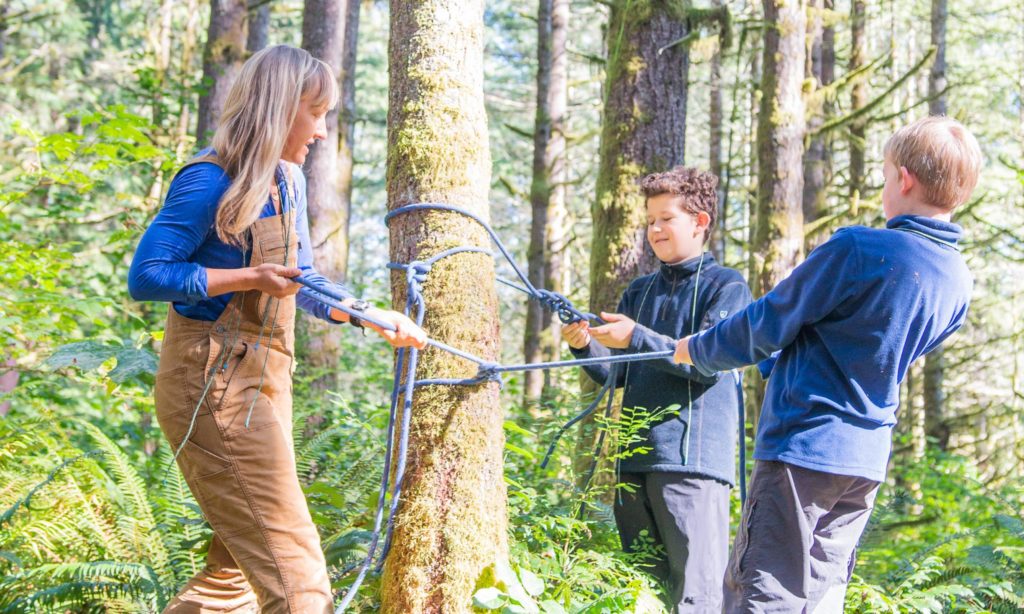 Pre-requisite: 2 years WAS experience and/or concurrent registration in another monthly program. See below for more details.
Explore your world through fun, hands-on activities, story-telling and games! This program builds on what students learn in our Nature Explorer and Nature Adventure programs.
Over the course of the 7 sessions, students will learn:
Knife safety and carving
Fire by friction
Animal tracking
Land navigation, with and without a map and/or compass
Knowledge of plants, mammals and birds
The Nature Skills Monthly Program is open to students who have had a minimum of two years of experience with Wilderness Awareness School monthly and/or weekly programs or as a second day each month for students who are enrolled in any of our other monthly programs.
Our educational philosophy focuses on:
Providing fun, hands-on opportunities for children to get outside and learn about the natural world
Variety through weekly themes
Adaptability so that the programs match the energy of the group during a particular session
Mentoring delivered by instructors with experience working with children in this age group
Using Coyote Mentoring, a widely-respected educational philosophy developed at the Wilderness Awareness School, to encourage creative thinking rather than providing answers, help students develop problem-solving skills and self-sufficiency, and encourage a much deeper level of learning.
Our instructional staff includes:
Experienced instructors
Apprentices who offer additional instructor support
A targeted 1:10 adult to student ratio
Staff trained as Coyote Mentors
Compassionate educators who encourage each child's respect for self, others and nature
Experienced Wilderness First Aid and CPR certified professionals
2020-21 Saturday Nature Skills Programs
(Ages 10 to 13) 9:00 am to 3:00 pm
Saint Edward State Park (Kenmore)
Saturdays: Sep 26, Oct 24, Nov 21, Jan 23, Feb 27, Mar 27, May 1
Tolt-MacDonald (Carnation)
Saturdays: Oct 3, Oct 31, Dec 5, Jan 30, Mar 6, Apr 3, May 8