St Edward State Park, Cougar Mountain Park, Seward Park, Tolt MacDonald Park
$405
Includes T-shirt; M-F 9am to 3pm
My daughter does not particularly like camps but by the end of her first day she was dragging me into the forest to eat an edible plant and couldn't stop chatting about her daily activities. The quality of teaching is superb and we will definitely be coming back next summer!

Mother of 10 year old camper
My kiddo had a fantastic time. If she could have stayed in camp for two or three or ten weeks she would have. Thanks, everyone.

Jenny T. (Mother of 7 year old camper)
Everyday when I picked him up my son was muddy, overflowing with anecdotes from the day, and bone tired from hiking around all day long. I love his newfound sense of excitement about the wonders of nature!

Karen (Mother of a 7 year old happy camper)
My child discovered courage and resilience in spending time with skilled mentors and new friends in the outdoors this summer. Picking him up each day, he was joyful and at peace. After the great experience we had, we are continuing his adventure in the year-long program.

Jessica (Mother of 7 year old camper)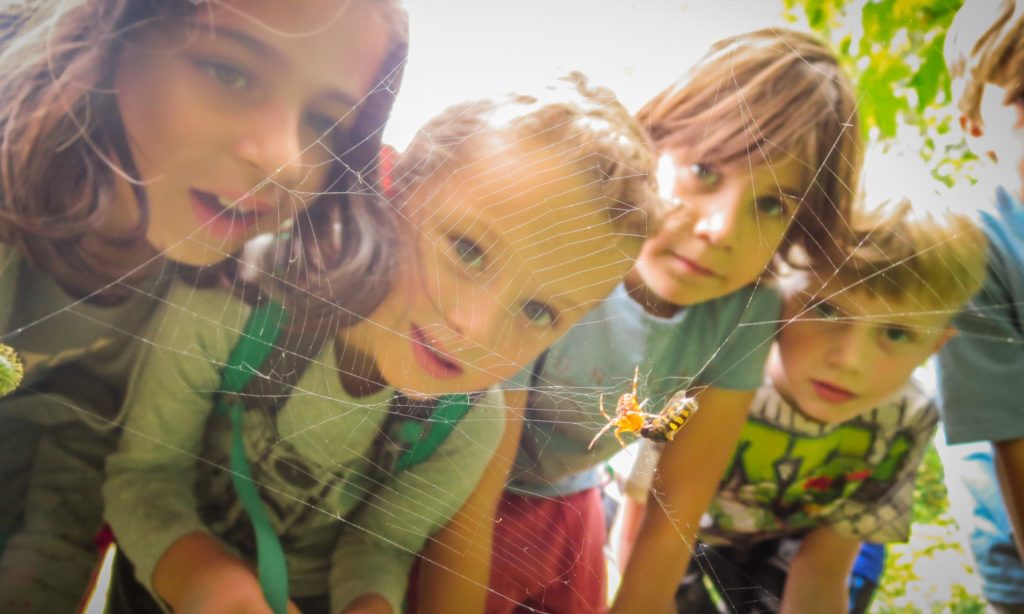 Spend a week having fun in nature! Nature Adventure day camp is our flagship summer camp program.
Explore the world through hands-on activities, nature games, storytelling and songs. Discover mud, bugs and plants with new and returning friends, or bring a friend and create your adventures together.
Recognized by Parent Map as winner for the best nature camp!
Your child will have fun in nature through
Hands-on exploration
Nature games, storytelling & songs
Animal tracking
Discovering mud, bugs, water, plants and animals
Learning about wild edible plants
Creative play
And wild adventure!
Our instructional team features
1:11 staff-student ratio
On-site director and volunteers who offer additional instructor support
Staff trained as Coyote Mentors, a widely-respected educational philosophy developed at the Wilderness Awareness School
Compassionate educators who encourage each child's respect for self, others and nature
Experienced Wilderness First Aid and CPR certified professionals
Please Note: We strongly recommend that6-year-olds start with Nature Explorers half-day camps unless they have participated in Wilderness Awareness summer camps during one or more prior years.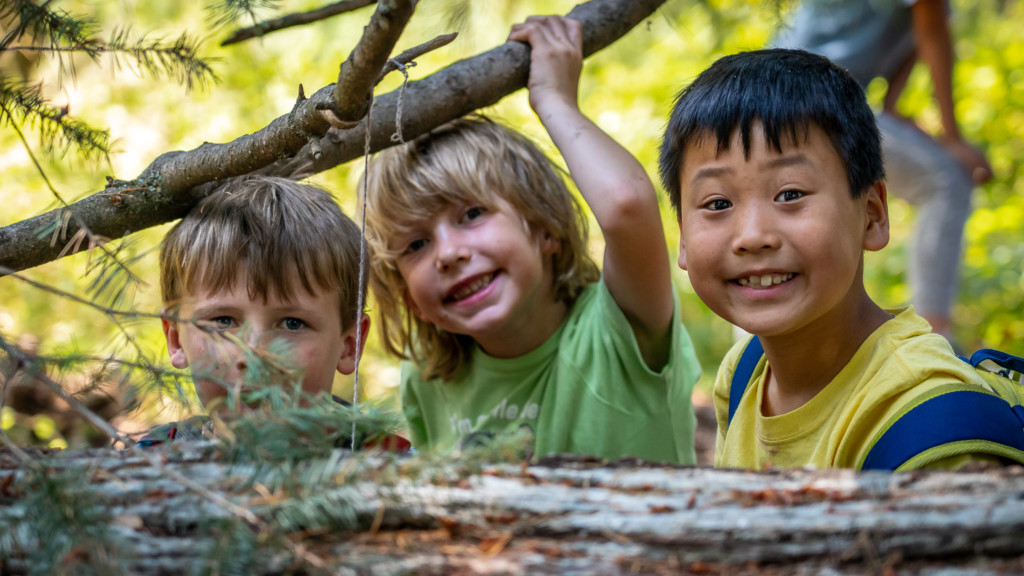 | Location | Date |
| --- | --- |
| St Edward State Park | 2021 Dates TBD |
| Cougar Mountain Park | 2021 Dates TBD |
| Seward Park | 2021 Dates TBD |
| Tolt MacDonald Park | 2021 Dates TBD |