2022 Dates TBD
Mon-Fri, 9am-5pm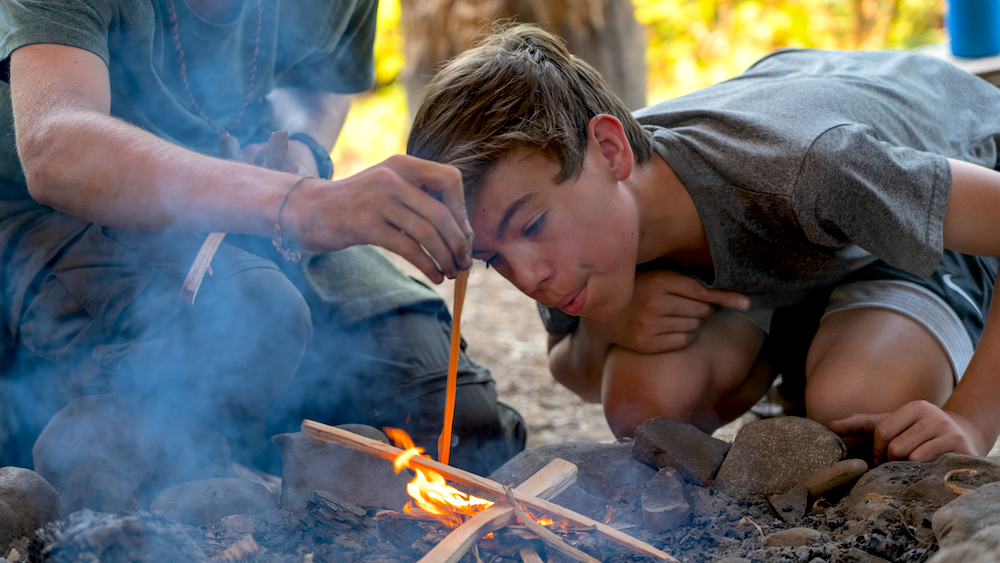 Creativity and resourcefulness are abounding at Castaway Camp, where students and their instructors find themselves on a "deserted island." They must work together to thrive throughout the week with minimal gear, survival skills, and whatever the tide washes in.
Each student will have the opportunity to stretch their imagination and push their comfort zone physically, mentally, and emotionally in a safe environment, supported by experienced staff.
Castaway Camp allows kids to explore their creativity, push their limits, collaborate, and deepen their gratitude.
Campers will enjoy:
Thriving in nature with limited supplies
Taking part in cultivated experiences that encourage teamwork
Creating friction fires and learning fire tending techniques
Taking part in minimalist camping using survival skills
Learning to tie useful knots for minimal camping needs
Learning how to respond to emergencies in a backcountry setting as staged medical situations arise.
Building resilience and coping skills in the face of unforeseen challenges during crafted scenarios
Cultivating healthy group dynamics through interpersonal communication and leadership opportunities
Practicing responsible care of resources, including the gear you brought with you
Taking responsibility for one's self
Being of service to others
Taking part in "Camper Council" check-ins each morning and evening
Our instructional team features:
A 1:8 staff-student ratio
On-site director and volunteers who offer additional instructor support
Staff trained as Coyote Mentors, a widely-respected educational philosophy developed at the Wilderness Awareness School
Compassionate educators who encourage each child's respect for self, others, and nature
Experienced Wilderness First Aid and CPR certified professionals