$995
Includes wood, supplies, meals, and t-shirt
"This program allows young people to set a challenging goal -to make a bow and learn to use it- and then work hard until they have accomplished their goal. What a terrific way to spend a week!"

– Parent of 13-year-old camper
"My camper is very proud of the bow she made. I like most the independence and confidence my camper came away with. She had a powerful experience in which she now trusts herself better."

– Mother of 13-year-old camper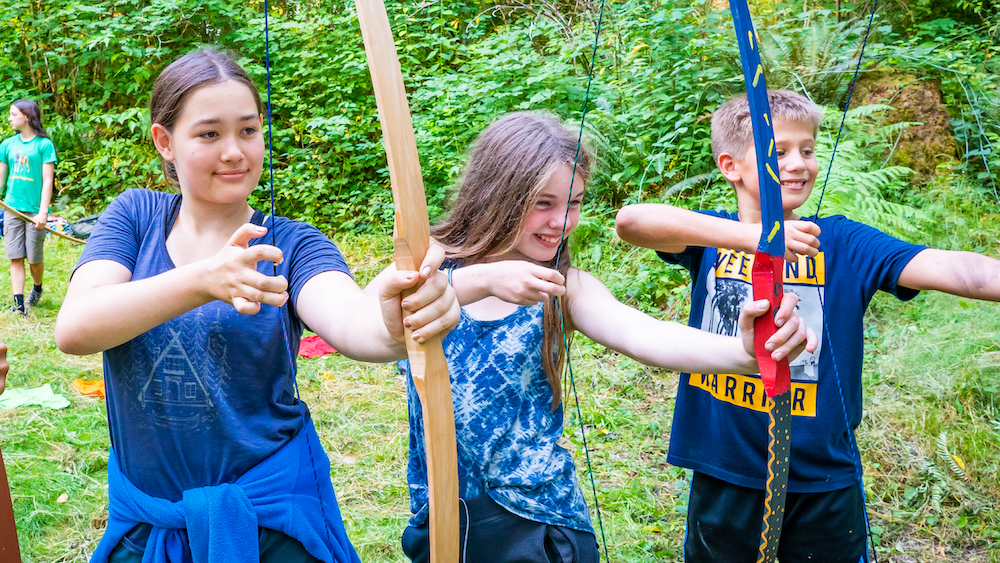 This camp is full for 2022. Click the registration button to join our waitlist as well do get occasional openings!
Campers will spend an exciting week crafting and shooting their own bow! They'll learn to build a wooden longbow from a board, use a knife and file, and develop traditional and instinctive archery skills. They'll learn Ranger skills and experience awesome adventures off-trail.
Campers will enjoy:
Making their own wooden longbows
Practicing shooting techniques
Developing instinctive shooting abilities
Building the keen senses and awareness of the Ranger
Learning the safe use of knives as tools
Pursuing fun adventures off-trail
Connect with new friends!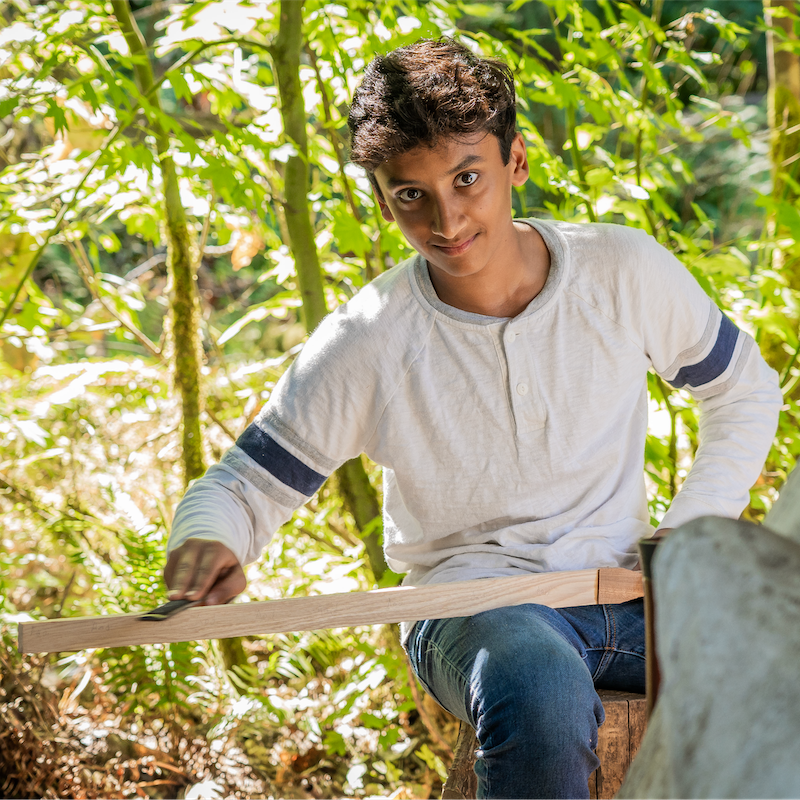 Our instructional team features:
A 1:9 staff-student ratio
On-site director and volunteers who offer additional instructor support
Staff trained as Coyote Mentors, a widely-respected educational philosophy developed at the Wilderness Awareness School
Compassionate educators who encourage each child's respect for self, others, and nature
Experienced Wilderness First Aid and CPR certified professionals
Archery Equipment
Campers will have access to our archery equipment while making their own bows. By the end of the week, each camper will have a new wooden bow to take home.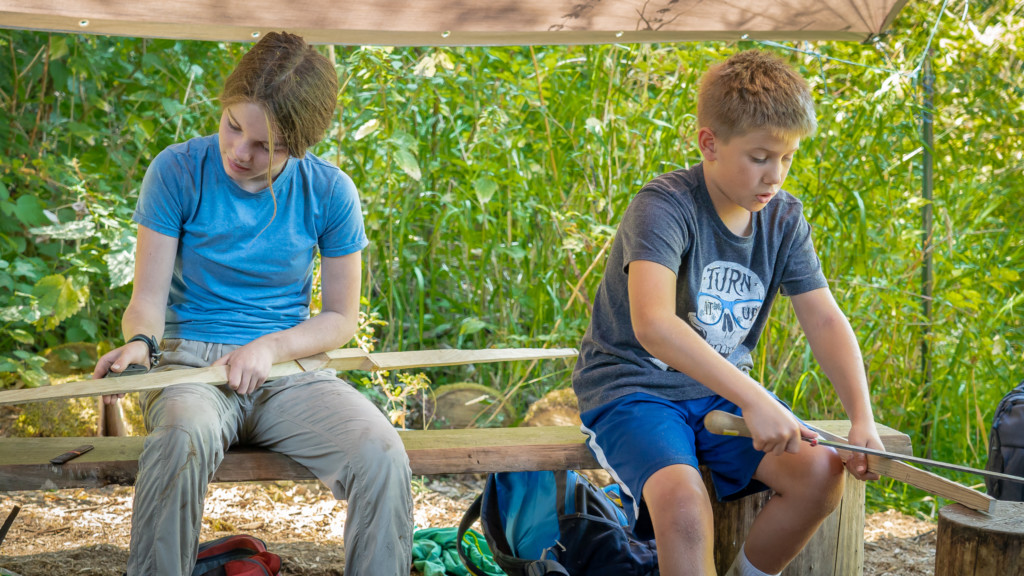 Please note that students will either need to be fully vaccinated OR test negative for COVID-19 immediately prior to each overnight/expedition. At this time, we are not able to say whether masks will be required during the Summer of 2022. Please be prepared for masks to be required OR to be optional. We will follow State and County guidance as it is required. We strongly encourage all students who are eligible to get vaccinated. Our staff and volunteers fall under the Washington State COVID-19 Vaccine Mandate.