Description
This bird identification course teaches advanced skills to beginning birders and offers an innovative new approach to learn about birds. You won't just hear cool tips about backyard birds, you'll actually learn how to learn about birds. It doesn't have to take you years to excel as a birder anymore!
With hands-on activities throughout the course, you'll learn:
The game-changing technique that the masters aren't telling you about
The 7 questions that will change the way you learn about wild birds forever
The most influential aspect of birding throughout history
Quite possibly the only question you'll ever need to ask yourself as a backyard birder
The MVP'S in the birder's toolbox
How knowing the attitude of a bird can help you improve your identification skills
The crown jewel of birding
The key to undoing the biggest bad habit of bird watching, so you can finally start to rock it
About the Author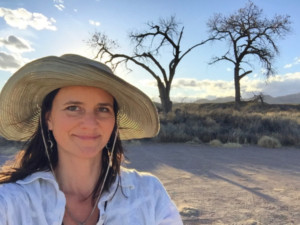 Kristi Dranginis is the founder of Bird Mentor, a resource for live and online courses helping people worldwide build confidence learning about birds and the natural world. Through her courses, students are immersed in the principles of instinctive birding, deep nature connection, bird language, and her innovative model for advanced bird identification.
In addition to her online courses, Kristi teaches birding at traditional skills events like Rabbit Stick, Winter Count, Saskatoon Circle, Buckeye, Sharpening Stone and for amazing organizations like the Boulder Outdoor Survival School, The Womens Wilderness Institute, Crow Canyon Archeological Center, The Vermont Wilderness School, Flanders Nature Center, Eight Shields and The Powerhouse Science Center. Kristi is also a Naturalist, Herbalist, and Photographer and made contributions to the new Petersons Field Guide to Bird Nests and ABAs Birders Guide.
Kristi has a long association with Wilderness Awareness School.  From 1998-2003 Wilderness Awareness School ran week-long adult programs all across North America.  Kristi helped to design and facilitate 29 of those programs like: Advanced Bird Language, Monday Nights, Original Teachings with Gilbert Walkingbull, Art of Mentoring, Mystery of Tracking, Wolf Tracks, Principles of Peace, and Wolf Tracking.