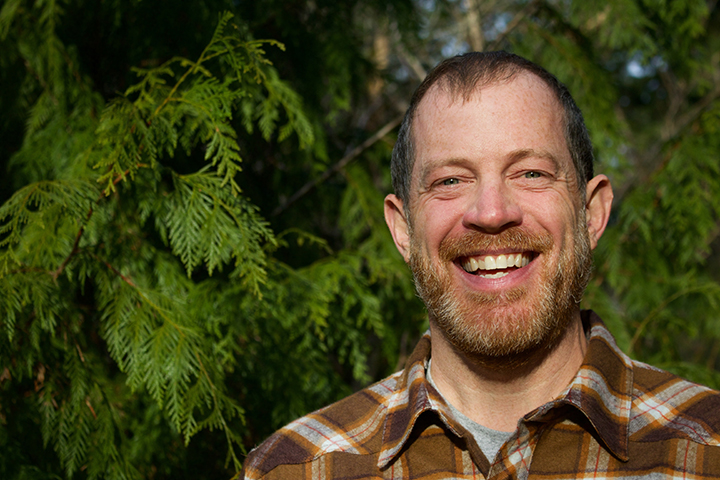 Operations & Finance Director
Pronouns: He/Him
Mike Prince is a veteran instructor at Wilderness Awareness School and serves as Operations & Finance Director. His previous roles have been as The Immersion Core Instructor, Lead Instructor of Community School & Wild Within, and Land Manager for Linne Doran. As a Delaware native, Mike spent many years exploring the wilds of the Chesapeake Bay region and Mid-Atlantic coast. He earned a BA from University of Rochester in upstate NY and taught High School for 5 years. He also was a director of a Boy Scout Camp and a YMCA Camp & Conference Center. In 2004 Mike followed the coyote west to join The Immersion and deepen his nature connection and follow his passion for the art of mentoring teens and adults.
In winter 2019, Mike came out as a gay man. He continues to walk the path of becoming more himself and tending his center fire. Mike loves tracking wolves, swimming, snorkeling, sailing, eating tasty soul food, the way of the scout, his barrel sauna, Seahawks football, stock investing, bird alarms, fire and wildness.