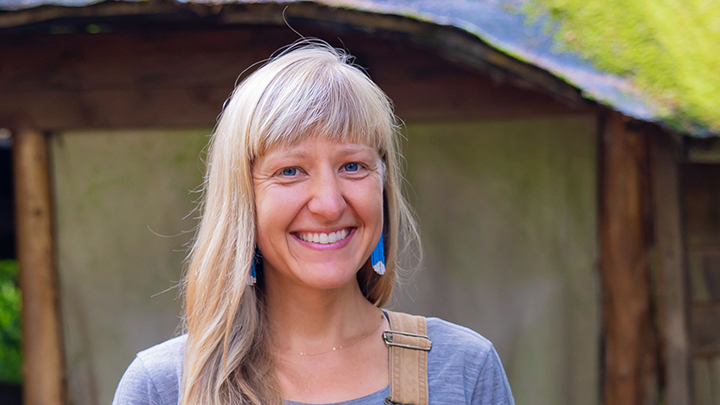 Youth Instructor
Preferred Pronouns: She/Her
Merilee was born and raised on the edges of Puget Sound and in the woods of the Pacific Northwest, where from a young age, she could hardly be convinced to come indoors and dreamed of building her own cabin. From an early age, she has been making her own clothes, camp gear, quilts, baskets, and even her own tent at age 11.
After acquiring a degree in Psychology & Youth Studies from Seattle Pacific University, Merilee became a Pediatric Mental Health Specialist and Counselor on the Inpatient Psychiatric Ward at Seattle Children's Hospital and has been working with youth and young adults in various capacities ever since.
Once she found Wilderness Awareness School in 2008 and completed both the Anake Outdoor School as well as the Anake Apprenticeship, there has been no turning back from a life of sharing her love for the natural world with others and spending as much time as possible exploring nature, tracking, camping, and making things with her hands.
Merilee has spent 10 years working for Wilderness Awareness School's Youth & Teen Programs in various capacities and guest instructing for Anake before transitioning to Anake Core Instructor in 2020. She is also a year-around Adult & Youth Program Coordinator for Wilderness Awareness School. She is a graduate of Tracking Intensive, a certified Wilderness First Responder, holds a Permaculture Design Certification, and is continually working towards deepening her skills in wildlife tracking through the Cybertracker Conservation evaluation process.
Merilee has a deep love for wildcrafting, tanning hides, making and preserving food, trail running, wildlife tracking, reading, and especially being around a fire. Merilee lives in Duvall with her fiance and their two Golden Retrievers.