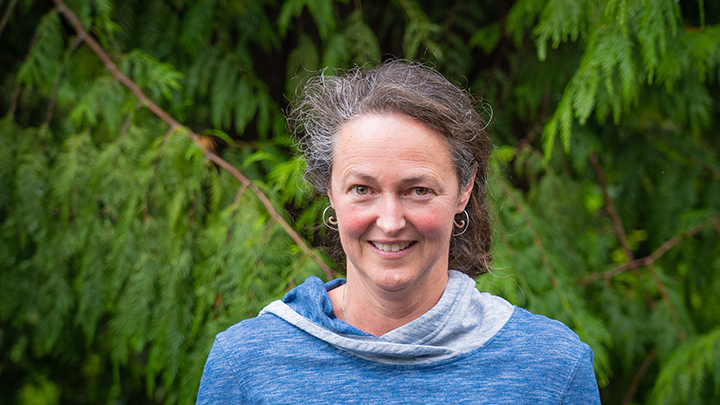 The Immersion Core Instructor
Pronouns: She/Her
Laura was fortunate enough to grow up on the coast of Maryland, thus falling in love with the ocean at an early age. After graduating from Tufts University, and completing a semester course with National Outdoor Leadership School, she headed west, trading a life near the coast for a home in the Rocky Mountains. There, she followed her curiosity and passion for environmental education, working in several different settings, including on the ski slopes in Colorado, backpacking in Utah red rock desert, and on snow shoes as a graduate student at Teton Science School. She came to Washington in 2001 to attend The Immersion at Wilderness Awareness School. Through good fortune, Laura was then hired as a Youth Instructor at Wilderness Awareness School in 2002 and hasn't left yet.
Currently, Laura is a core instructor at The Immersion. Here, she follows her passions for rites of passage, modern day initiations, and creating circumstances for humans to thrive. Laura is also a guide at Animas Valley Institute where she has the privilege of supporting participants in exploring the mysteries of nature and psyche. Laura lives in the forest along the shore of a small lake where she shares her home with her husband. Here, she enjoys tending honey bees, wandering the trails, and hearing the sounds of wild ones at night. Watch Laura's video bio.