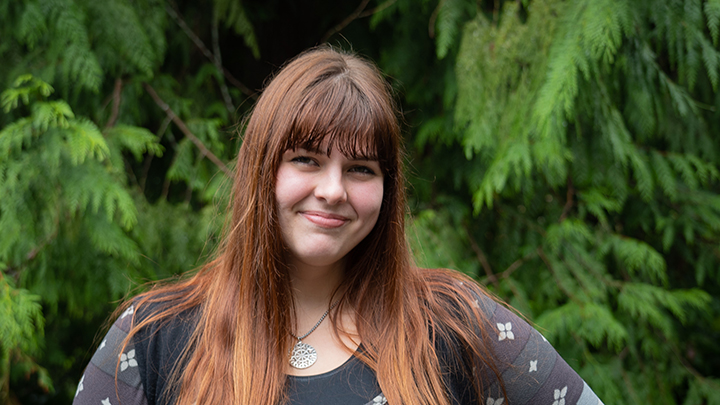 Youth Program Instructor
Roots and Wings, Foxes
Pronouns: She/Her
Hannah Libby drove out to WA from Vermont and graduated from the Anake Outdoor School in 2015. She is now a Lead Instructor at the Wilderness Awareness School. As a child she was enrolled at Waldorf School for several years and it had a profound impact on her perception of the world around her. Before coming out to the Pacific Northwest she finished up her BAs in Restoration Ecology & Conservation Biology with a minors in Astrobiology and Marine Science. For her final thesis she designed and implemented a Forest Stewardship program that would provide paid work study positions for students interested in pursuing passions in the natural world. Her outdoor adventures started with her mother, father, grandmother and grandfather. Her mother exposed her to the greenery and dirt of the world, while her father fostered her organic love of the ocean by sailing atop of it and diving beneath it. Her grandmother taught her about the little creatures, such as birds, snails, and bees, and how to tend them. Her grandfather was always tracking animals and building bows, which has resulted in a 20 year obsession. Deeply in love with the arts, she has been drawing, taking photos and making jewelry as long as she has known she has had hands. She recently became certified as a Natural Science Illustrator.