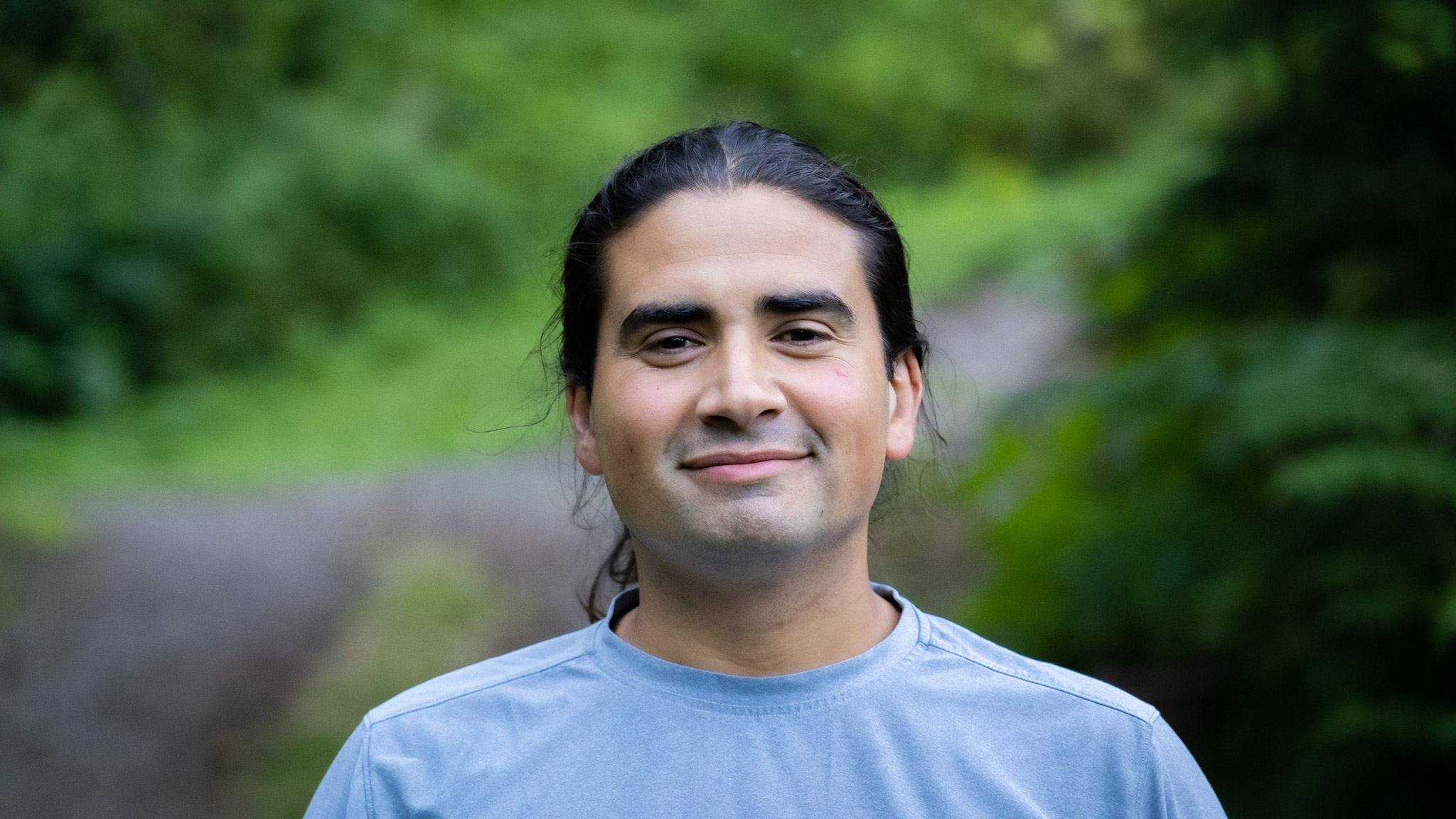 The Immersion Core Instructor
Pronouns: He/Him
For the first nine years of his life, Carmelo lived in an inner-city and had limited access to natural spaces. Caring for his pet fish and birds and the relationships he formed with them were his earliest nature connection experiences.
 
Thanks to the hard work, determination, and indomitable spirit of his mother, his family would later move to an area with more access to the natural world. For the first time in his life, he had forested areas near his home in which to explore and play. 

In the ensuing years, his connection to the natural world would deepen while fishing New Jersey's piers and inlets with his uncle, fishing the surf and on party boats with his brother and friends, and being mentored in hunting/fishing/naturalist studies by his close friend's parents.

After experiencing Washington state's natural beauty and outdoor recreation opportunities during a 2012 visit, Carmelo felt called to make the cross-country journey towards a new chapter in his life. With the VA G.I. Bill benefits he earned during his active duty military service, he attended The Immersion at Wilderness Awareness School and was a graduate of the class of 2015. After that life-changing experience, Carmelo felt called on to help others become re-connected to the natural world. 

Before starting his journey as a core instructor at The Immersion, he would go on to complete both the youth and adult tracks of the Nature Instructor Training program, serve as an instructor and director at youth summer camps, and serve as a guide for adult hiking and youth rites of passage backpacking trips.