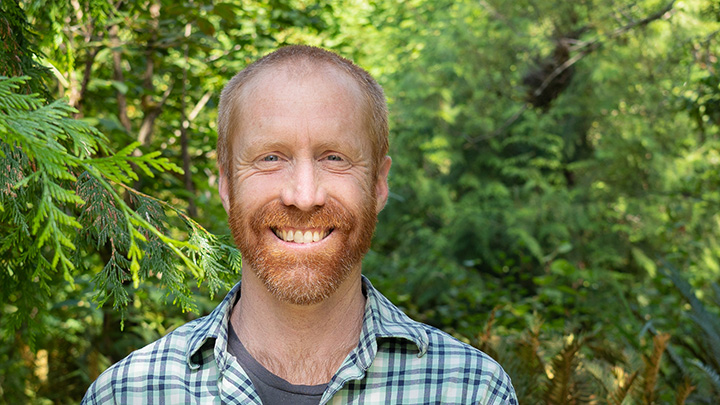 Youth and Adult Program Instructor
Land Manager, Community School, Wild Within 2, Bird Language Specialist
Pronouns: He/Him
Andy grew up in Ohio, where he spent his summer weekends at his grandparent's cabin by the lake. He caught frogs and turtles with his brother and sisters and went fishing with his grandpa. Later, he worked at a state park in Ohio for a couple of years as the Park Naturalist, where he was able to share his passion for nature with visitors and explore the park day and night. In 2004, Andy moved to Washington to attend The Immersion at Wilderness Awareness School. Since then he has completed his Bachelor's degree at the Evergreen State College with a project of exploring history and researching his ancestors. He is particularly passionate about planting trees to create diverse landscapes, which makes his position as Land Steward quite enjoyable. He also thoroughly enjoys tracking, trailing and watching birds, especially in the company of children. He is madly in love with his wife Shari and daughter Samara.