$185
Sat: 9-4, Sun: 8-12; No food provided
Close the laptop, shut down the smartphone, grab a notebook and your favorite pen and join us for a weekend of grounding in the natural world. We'll integrate sensory awareness activities and guided wanders with reflective writing prompts to stimulate and reinvigorate body and mind. When you take the time to step out of the busyness of life and back into your animal body in the richness of the natural world, you might be surprised what you discover, or more likely, remember. Whether you are a published author, an aspiring writer, or a private journaler, this course is sure to breathe new life into any writing practice.
Why Nature Connection?
Nurturing a multi-faceted relationship with the natural world has been shown to stimulate new brain connections and support physical and mental health. Our brains and their bodily sensory connections evolved in the rich, complex, sensual living world. Let's return there together to reconnect, remember, and come back enlivened and inspired, with new tools for integrating a nature connection practice into your everyday life wherever you live. No writing or nature experience necessary, just an open mind and playful spirit.
Program Logistics
Class will take place at our school's 40-acre property outside of Duvall, WA from 9am – 4pm on Saturday and 8am – 12pm on Sunday. No food provided; participants will need to bring a lunch, snacks, and water for each day. Expect to be outside for the majority of class time in both covered and uncovered areas regardless of the weather; please dress appropriately.
Testimonials
"It was so great to have an opportunity to relax into the practice of writing about nature and engaging with the subject in creative and immersive ways!" – Genevieve W., program participant
"This course is more than just about writing. It's about diving into all your senses out in the forest to draw on inspiration for stories and poems. I left it feeling relaxed and rejuvenated." – Laura H., program participant
Please note that all classes at Wilderness Awareness School will require staff and participants to wear face coverings, practice social distancing, and have a health check at the start of each day. With all of this, we're still confident that these workshops will remain potent experiences that deliver new skills, enrich perspectives, and deepen a connection to the natural world around us.
About the Instructor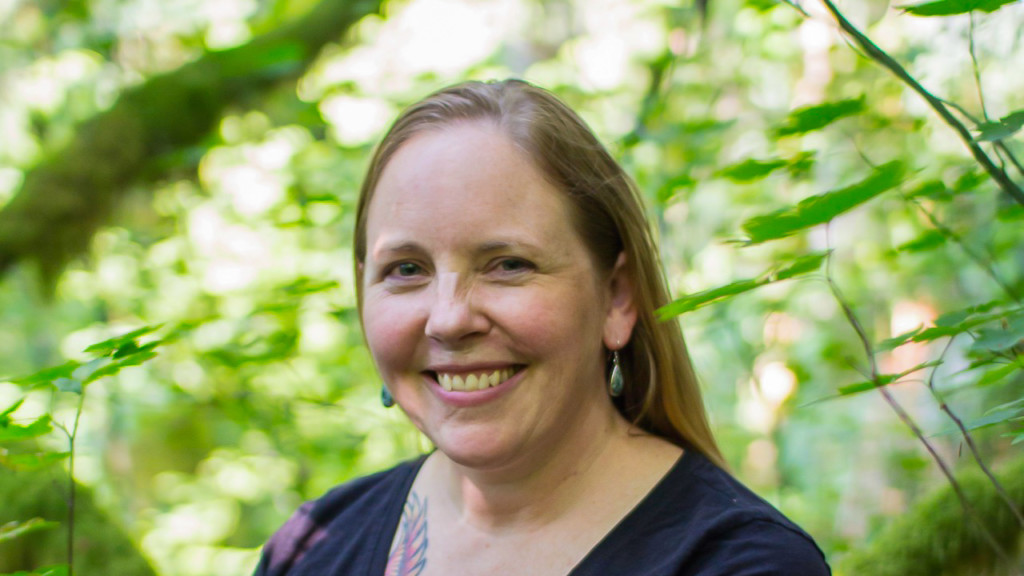 Heather Durham has a Master of Fine Arts in Creative Nonfiction and a Master of Science in Ecology, and has spent much of her adult life working in the fields of environmental education, wildlife conservation, and natural areas restoration, and then writing about her adventures in the wilds. Her first essay collection, titled Going Feral: Field Notes on Wonder and Wanderlust, was published in 2019. These days Heather mainly works as an administrator at Wilderness Awareness School, but she makes sure to get outside whenever she can to continue to feed her passion for nature connection.