$245
9am-9pm Saturday, 8am-3pm Sunday; No food provided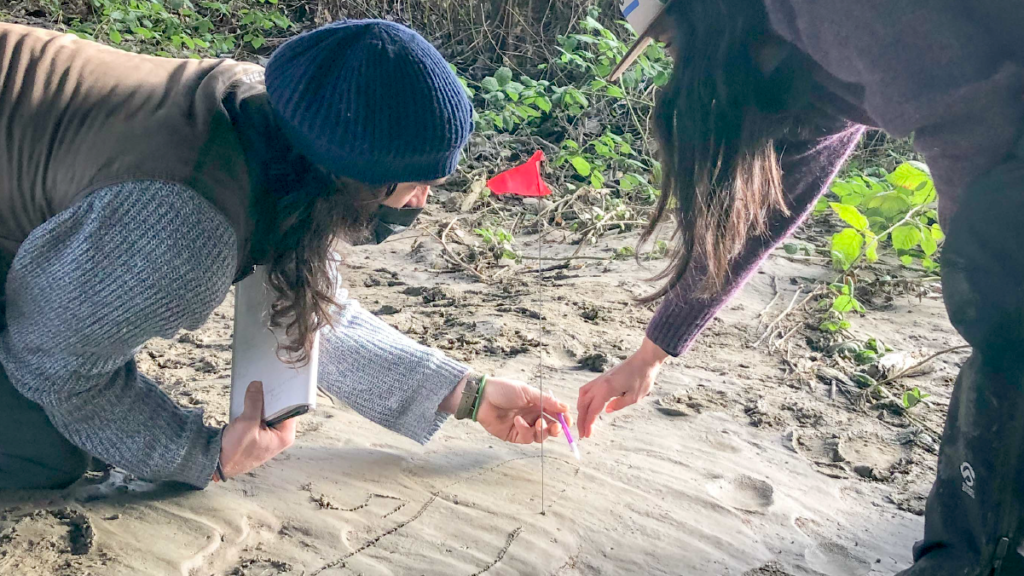 Learn the art and science of wildlife tracking! Have you ever stepped over a track in the mud and wondered what animal made the print? By learning how to track wild animals, you will be able to pinpoint hotspots of where wildlife live. By becoming aware of wildlife that live in your backyard, forests will take on a different feel. The better tracker you are, the more likely you'll be able to see wildlife. Tracking provides a new lens for viewing the wild (and urban) places that you frequent!
In this weekend course, you will learn the foundational tools to identify track and sign of wild animals. We'll cover:
Track and sign identification
How to journal tracks effectively
Animal Gaits
Interpreting tracks from an ecological viewpoint
How to find areas that are dense with wildlife
And more!
Wilderness Awareness School has trained some of the finest trackers in the nation; several staff members and alumni have earned the highest certification on CyberTracker's internationally recognized evaluations. Join us for a fantastic weekend of tracking with experienced instructors!