$235.00
9-5pm Both Days; No food provided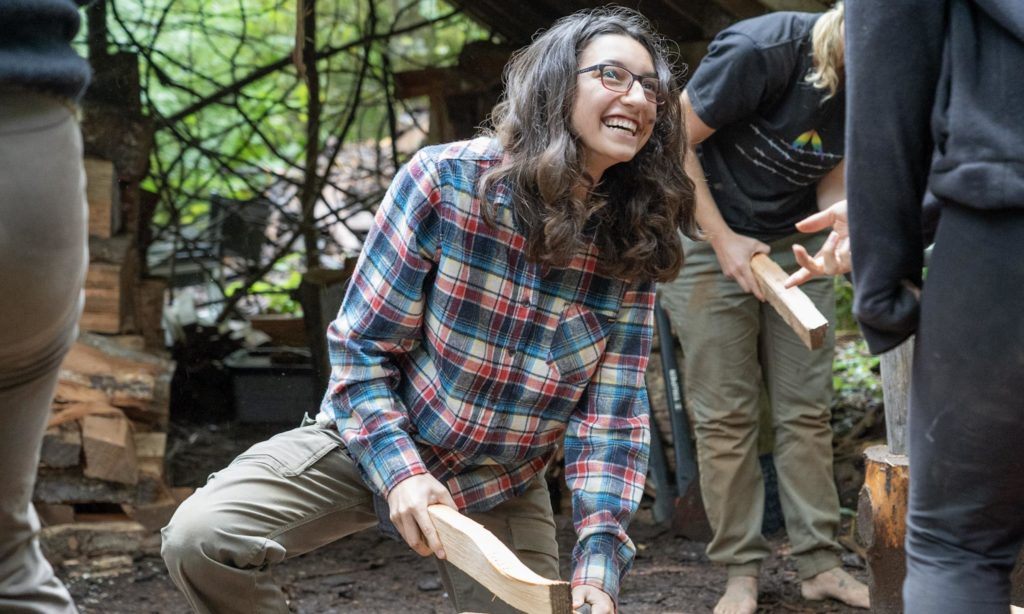 Wild Women's Weekend is full for October 2020. If you would like to join our waitlist, please email registrar@wildernessawareness.org.
Join us for a women's deep nature connection weekend! Please note that this class now has a Spring and a Fall session. Each session is different and they are designed to complement one another.
This hands-on weekend will cover a variety of topics:
Practice the art of making fire with modern and primitive methods.
Learn how to safely and confidently identify, harvest, and prepare wild edible and medicinal plants
Experience the eye-opening art of tracking wildlife
Clue into the language of the birds and what they have to tell you about what's happening around you
Spend time with an engaging group of experienced female instructors
Connect with other like-minded participants!
Participants will leave with a new set of eyes to view the natural world as well as a new bond to other like-minded women!
Program Logistics
Class will take place at our school's 40-acre property from 9am-5pm on Saturday and Sunday. No food provided. Participants will spend time indoors and outdoors throughout the weekend; please dress appropriately with the expectation that you could possibly be outside in the rain all day. *NOTE: Some of the above activities will be choice-based and not all participants will be able to do every topic listed.
Click here for more program details and gear list
Please note that all classes at Wilderness Awareness School will require staff and participants to wear face coverings, practice social distancing, and have a health check at the start of each day. With all of this, we're still confident that these workshops will remain potent experiences that deliver new skills, enrich perspectives, and deepen a connection to the natural world around us.

If we cancel a program before the start date, we'll offer a full refund. Additionally, if you need to cancel before the program start date due to being adversely impacted by COVID-19 (job loss, illness, caring for sick family members, etc.), we will offer a full refund.
I originally signed up for the Women's Wilderness Weekend for skill development and knowledge. I gained much more than that in the community development, embracing such different women with like minded hearts and needs. Ultimately, a lot of healing took place for me at WAS, and I am forever grateful.
– Kate Wilson
Wonderful program with incredibly wise and humble teachers. The women leaders modeled healthy group settings and a true appreciation and connection with their topics.
– Laura, Teacher and Parent