"This program is essential for bringing cohesion between the human and natural world. It is transforming narratives! Joining in affinity in safe and contained spaces, to be introduced to and deepen practices that heal and improve our relationship to the wild world outside, and the wild world within was the most precious and invaluable way to orient myself in the world after a tumultuous year, and the global pandemic of my lifetime.

I'm so grateful for the intention and care put into this program! Thank you WAS for creating this and pulling it off!"

-Veronica
"Davis and Shivani provided a nurturing, empowering space in which to deepen my connection to nature, to my identity, and to my ancestors. I appreciated how much thought and care they put into shaping each class, connecting our identities as women of color to all the elements found in nature. I feel more gratitude, strength, connection, and sense of community and responsibility to the earth."

-Kathleen R.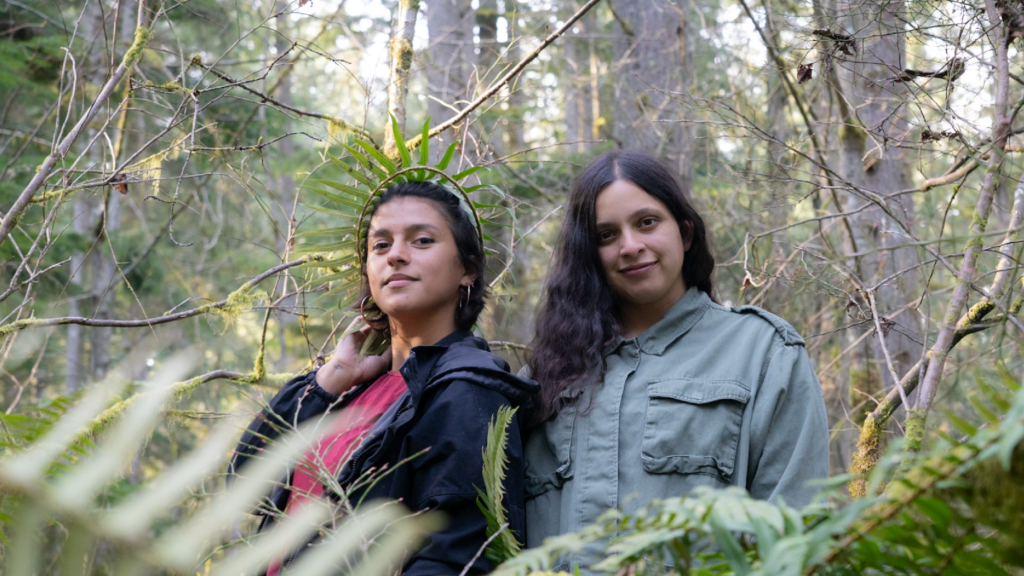 Join us for an empowering nine-week online course to dive deep into the intricacies of being a *woman of color in nature. This course is designed to integrate lifelong nature connection, foster a growing community of wild women of color, and support your connection to your lineage and yourself.
*We welcome ALL women (cis and trans) who identify as women of color. The purpose of this class is to intentionally create a sacred affinity space for women of color that supports freedom of expression, a basis of truth-telling, and safety in showing up authentically, all of which are at risk in mixed-group settings. For this reason, this class is for folks who define themselves as women and are Black, Brown, Indigenous of the Americas, Asian, Pacific Islander, and/or Biracial. This class is not for those who identify as White, or Caucasian.
This course will guide you through a variety of internal work:
Connect with the natural world, including the major four elements of Earth, Air, Water, and Fire, through intuitive practices
Deepen your relationship with your own lineage, culture, and traditions
Create sacred spaces and practices that foster your unique identity as a wild woman of color
Spend time with an engaging group of women of color, including experienced nature connection mentors
Strengthen threads between your identity as a woman of color and your love for nature
You will leave this class with a cultivated sense of self as a wild woman of color!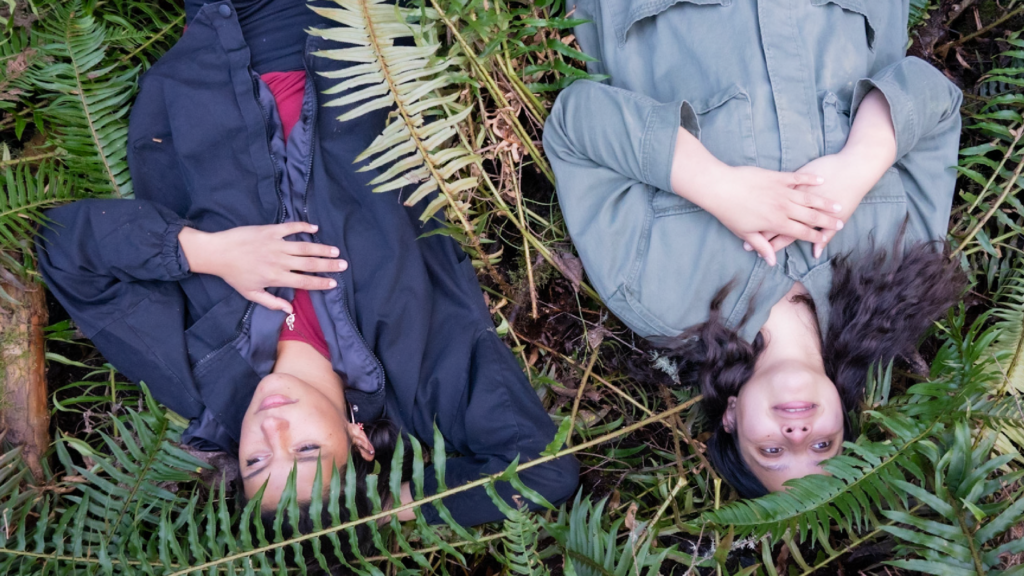 Program Logistics
This course will be held in Spring 2022 and will gather for a weekly video conference on Wednesday evenings for 2-3 hour sessions (5pm-7pm or 4:30pm-7:30pm PST). Class exercises will include writing, drawing, meditation, and discussion. There will be short weekly homework assignments intended to complement our class time.
Program details will be sent out to students prior to the series starting with session links and additional information.
Pricing
The cost for this online program series is $295. We are offering scholarships up to 50% of the program cost. To apply for a scholarship, click here.
---
Nine-Week Curriculum
Weekly topics are subject to change
Week 1: Introduction
March 30th | 5pm – 7pm
Week 2: Earth
April 6th | 4:30pm – 7:30pm
Week 3: Air
April 13th | 5pm – 7pm
Week 4: Water
April 20th | 5pm – 7pm
Week 5: Fire
April 27th | 4:30pm – 7:30pm
Week 6: Balance
May 4th | 5pm – 7pm
Week 7: Altars & Sacred Space
May 11th | 5pm – 7pm
Week 8: Service to Ancestors & Earth
May 18th | 5pm – 7pm
Week 9: Closing Ceremony & Integration
May 25th | 4:30pm – 7:30pm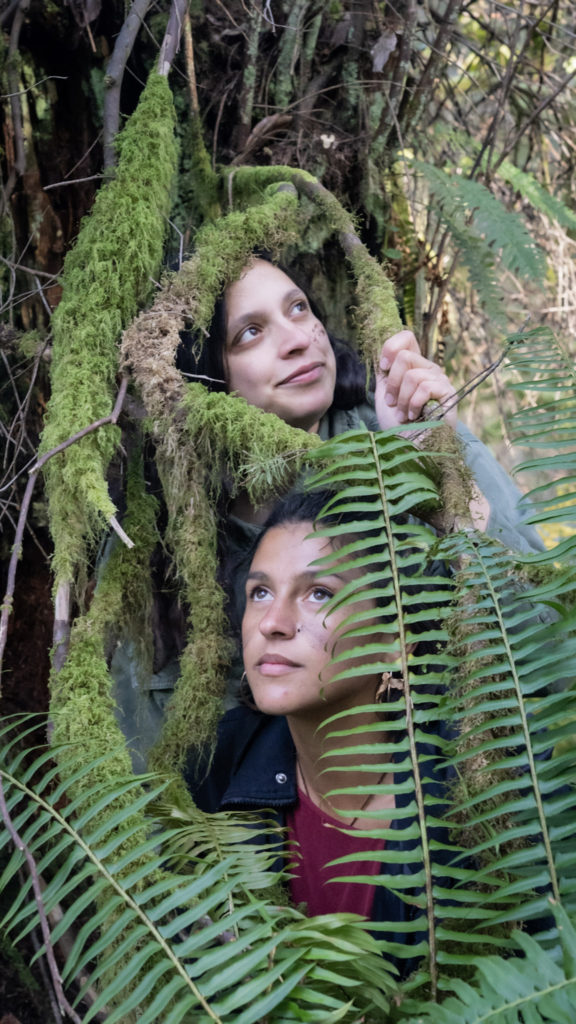 ---
Meet Your Instructors
Shivani Gogna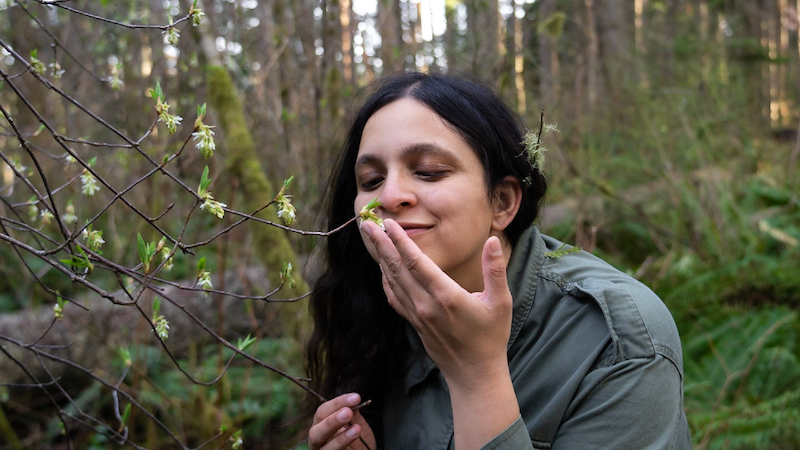 Shivani spent her youngest years playing with her sister by the creek and in the woods behind their home in Ontario. She loved watching the backyard landscape change with the seasons. She later moved to a concrete jungle, following her parents' job relocation. For years, Shivani felt that something was missing in her heart and soul, but she couldn't tell what it was. After completing her Masters in Public Health, she decided to move to the rural Snoqualmie Valley and was overloaded with nature nostalgia, fresh air, a dynamic landscape, and a sense of belonging. Her heart was filled, and she immediately began taking on both nature mentor and mentee roles, teaching as quickly as she could learn. Shivani sees that nature connection is an incredibly powerful tool for building healthy communities. She is now committing herself to spreading nature connection to as many people as possible. You can sometimes find Shivani tending to plants, hanging out with kids, exploring riverbeds, having a fire with her friends, or playing Ukulele. If you follow the sound of laughter, you might also find Shivani – she loves to laugh!
Davis Luanava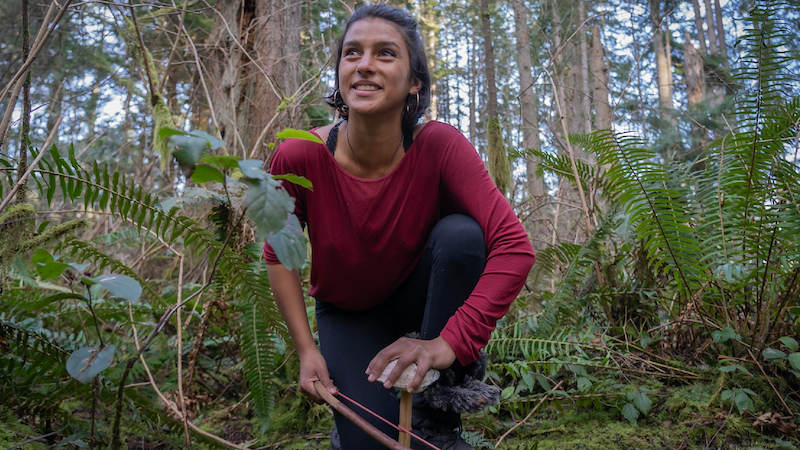 Davis is a lifelong student and social justice advocate deeply committed to connection and community. Growing up in Duwamish territory, she was able to participate in nature connection programs that inspired her love of tracking, edible plants, storytelling, songs, ecology and intentional relationship building, which later fueled her passion as an Environmental Science major at the University of San Diego. Because of these programs, she was able to cultivate a sense of self within a loving community, within herself, and in the land. In the past 17 years she's participated in numerous programs and become a mentor herself. She has led in EMPOWER Women of Color retreats, worked for Multicultural centers and started a nature connection school in North Seattle called Barefoot. Her roots come from the Hopi and Purepecha people, and also from Northern Scandinavia. When not working as a mentor, Davis can be found camping, engaging in community, journaling, cooking, or standing up for what she believes in.