September 7, 2021 – June 4, 2022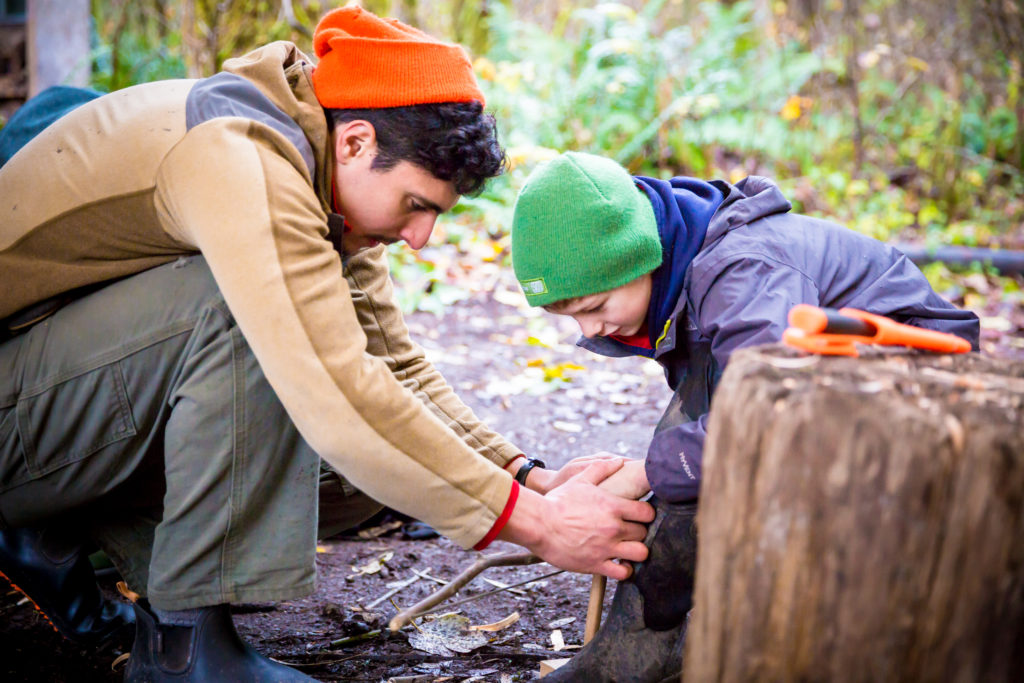 Develop yourself as a Nature Instructor while working with some of the most skilled and experienced staff in the industry. Benefit from their years of experience as you learn to facilitate using the Coyote Mentoring approach to nature connection. This program is designed for people who have been actively working on their own nature connection journey and are now ready to step into leadership and support others on their own path.
An invitation from our Lead Instructor:
Coyote Mentoring was developed by Jon Young and Wilderness Awareness School over 25 years ago and has become the gold standard in connecting people of all ages to the natural world, community, and self. This unique methodology utilizes a number of teaching styles that mimic how people naturally learn. The end result is something of an "invisible school" where students experience focused, playful engagement without even realizing how much they're learning.
A highly recommended add-on to this training program is working for our award-winning summer camps as a paid Summer Instructor. You can work the summer before, after, or both. This gives you even more field time to practice and develop your skills.
Whether you are interested in becoming a Nature Instructor or not, the skills and experience gained will serve you no matter where your path leads. Graduates have gone on to gain full-time employment with some of the most respected nature connection schools in the world (including Wilderness Awareness School). Many graduates have also started their own nature schools.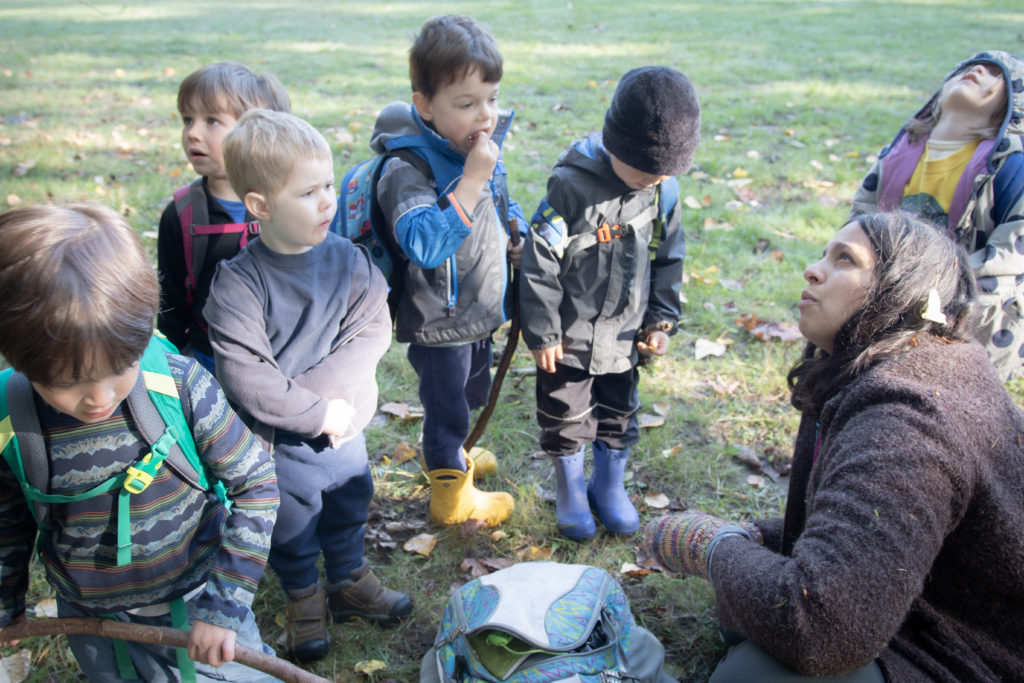 Two Tracks of Learning
Our program is broken into 2 separate tracks depending on the age group you are interested in working with: Youth or Adult.
Youth Instructor Training
Assistant Instruct for 1 to 3 of our school-year Youth Programs.
3-day training intensive to kick off the year
Attend Training Classrooms (2 Mondays per month, 3 hours each)
Attend weekly planning meetings: 1.5 hours per program(s) you assist on, each Tuesday
Attend all class days as an Assistant Instructor. Depending on the program, there may be additional field trips and overnights (average of 8 hours per class day per program you assist on)
Regular check-ins with your training mentor
Optional opportunities to assist on Adult Weekend Programs and Nature Clubs.
Adult Instructor Training
Assistant Instruct for the Anake Outdoor School adult immersion.
Prerequisite: completion of Anake Outdoor School or similar experience
3-day training intensive to kick off the year
Attend weekly planning meetings (approximately 6 hours each Monday)
Attend 1 to 3 class days per week as an Assistant Instructor, as well as all expeditions and week-long intensives
Regular check-ins with your training mentor
Optional opportunities to assist on Adult Weekend Programs and Nature Clubs.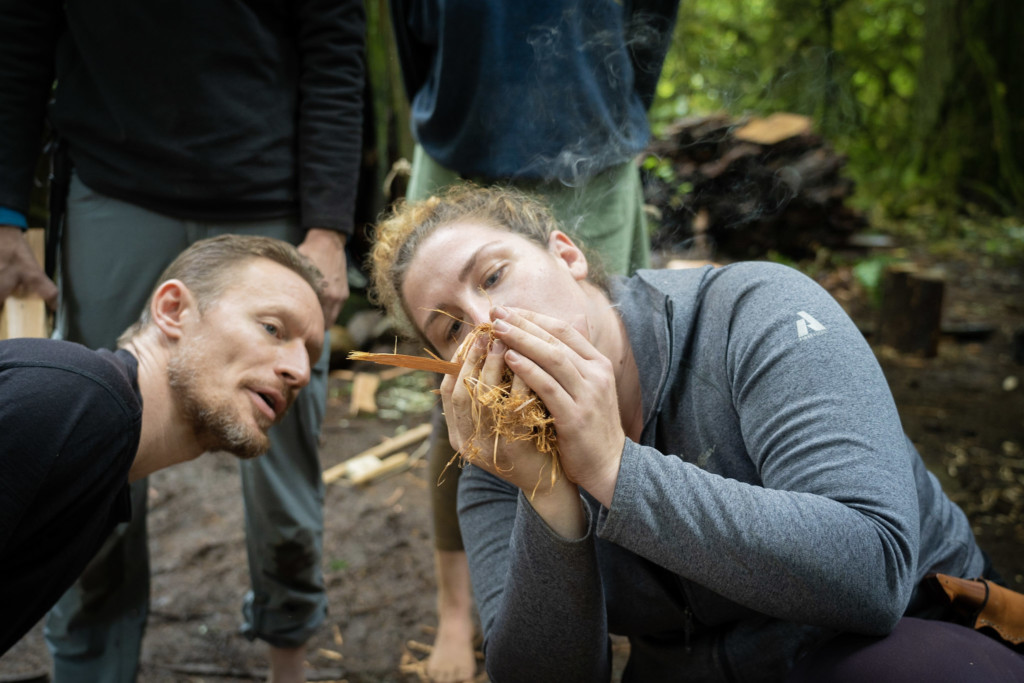 Both Programs will train you in:
Facilitation using the principles of the Coyote Mentoring philosophy
How to effectively teach nature connection skills, survival, bushcraft, naturalist trainings, bird language, and more
Risk assessment
Justice, Equity, Diversity, and Inclusion work to create and tend to a welcoming space for students and coworkers
Supporting students' behavioral and interpersonal needs
Observing and responding to group dynamics
Working powerfully with a teaching team
Facilitating rites of passage experiences
Meet Your Instructors:
Jared Archbold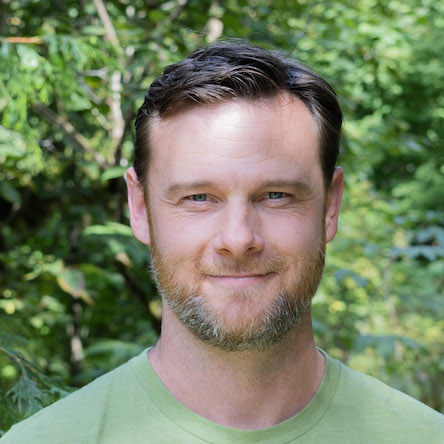 Jared grew up in the San Francisco Bay Area and spent many weekends and summers among the impossibly tall redwoods of the Russian River Valley and Sonoma Coast. With a deep passion for music and recording, Jared pursued a degree in Audio Engineering and worked in the Live Music and Corporate Audio/Visual industry for over 10 years. A growing passion for personal development led him to leave the audio world for opportunities to make a difference in people's lives through designing and facilitating leadership development programs. In 2015 his path lead to participating in the Anake Outdoor School, and afterwards the Anake Leadership Program (now Nature Instructor Training). He now brings his skills and experience to Wilderness Awareness School as a Youth and Adult Program Manager, as well as the Lead Instructor for the immersive Nature Instructor Training.
Jared loves writing and performing his own music, as well as getting outside on a bike, canoe or by foot.
Manon McPeters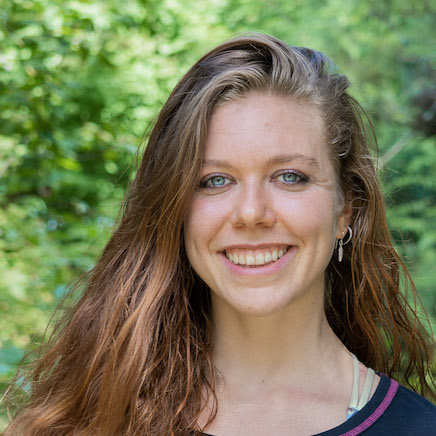 Growing up in an off-the-grid cabin, Manon has been immersed in nature from a young age. She began connecting with it more intentionally in her teens, as a student in Wilderness Awareness School's Community School. Since then, she has studied botany and environmental education at The Evergreen State College, graduated from the Anake Program and the second-year Anake Leadership Program (now known as the Nature Instructor Training), and worked for numerous nature-connection organizations. Manon is intensely passionate about blending into the landscape, and wild plants. She also really likes friction fire, and witnessing humans as they investigate the wild places inside of themselves, as well as outside. Sometimes Manon sheds her nature mentor skin and transforms into a yoga teacher, runner, and CrossFit athlete. Movement reminds her that her own body is the most constantly accessible wild animal she can interact with.