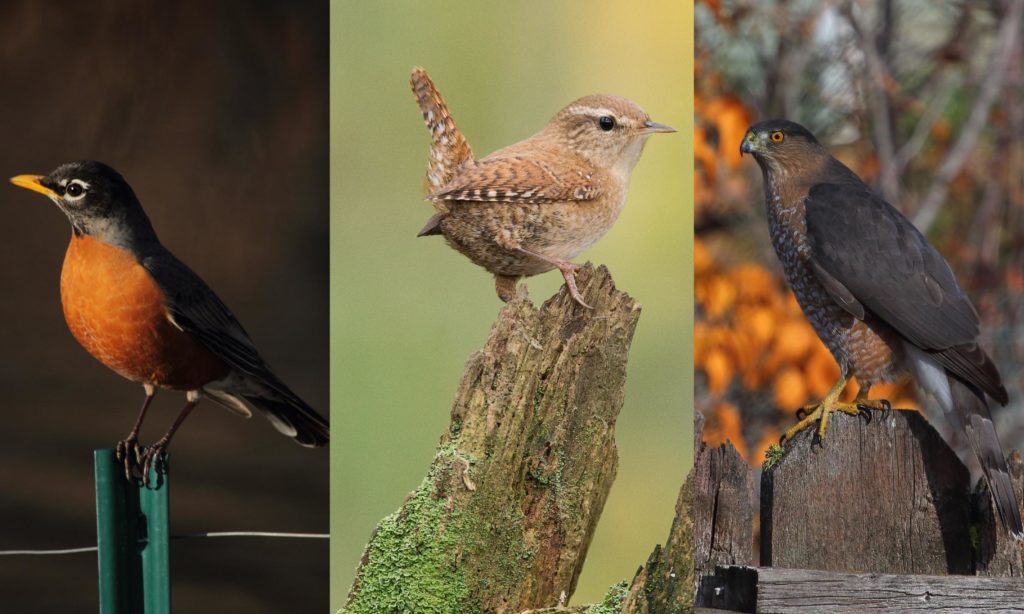 Unfortunately, due to COVID-19, all spring Bird Language Club dates have been canceled. Bird Language Club will return in September 2020. Stay tuned for dates and locations!

Join us for fun-filled mornings of community learning as we explore local natural areas through the language of the birds!
Bird Language is an ancient interspecies communication system known to all our ancestors and still accessible to us today. To learn bird language is to tap into events occurring across entire landscapes, including which predators are present and where.
Bird Language club will introduce you to bird vocalizations and behavior using cutting edge methods from the Bird Language Leaders movement designed by Jon Young, including:
The Five Voices of the Birds
Interpreting Shapes of Alarm
Deep Sensory Awareness and Natural Movement
Mapping Bird Language
Storytelling and Dynamic Sensory and Memory Skills
Each meeting will include a brief introduction to bird language followed by a group bird sit, collaborative debrief, and a bird walk focusing on listening, observations and questioning to lead to deeper learning. Beginning and experienced birders welcome!
Bird Language Club is FREE! There is no registration process; just show up. We will meet in any weather except for steady, heavy rain or snow/ice. Bring what you need to be comfortable outside all morning, including water, snacks, notebook & pencil (write-in-rain is ideal), sit-pad, binoculars if you have them, and layers/footwear appropriate for the weather and walking/sitting off trail in muddy/wet areas. Class runs from 8 – 11 a.m., but please arrive by 7:45 to get oriented. Please carpool if possible; parking is limited!
Bird Language club is geared towards adults and mature teens, though all ages and families are welcome. Minors must be accompanied by an adult.
Please direct questions about Bird Language Club to our Coordinator Heather Durham at heatherd@wildernessawareness.org.
Bird Language Club meets at the following locations at 7:45 a.m.
2020 Dates/Locations (one Sunday a month)
Fall 2020 Dates TBD