$325.00
overnight with food provided
"The Coyote Mentoring course is one of the best ways you can invest in your mentors. This course will define and demonstrate the purpose of [a mentors'] role, while filling their toolbox to the brim with exciting ideas. All through the eyes of the coyote."

– Amanda Caloia, EverWild LA
"After attending this weekend, I left with a new rejuvenation for life: interaction with nature, my career/calling, my personal life/goals. There are many practical take-aways for anyone and everyone who attends. We can all use a little bit more connection with the outdoors."

Jason, 2022 Participant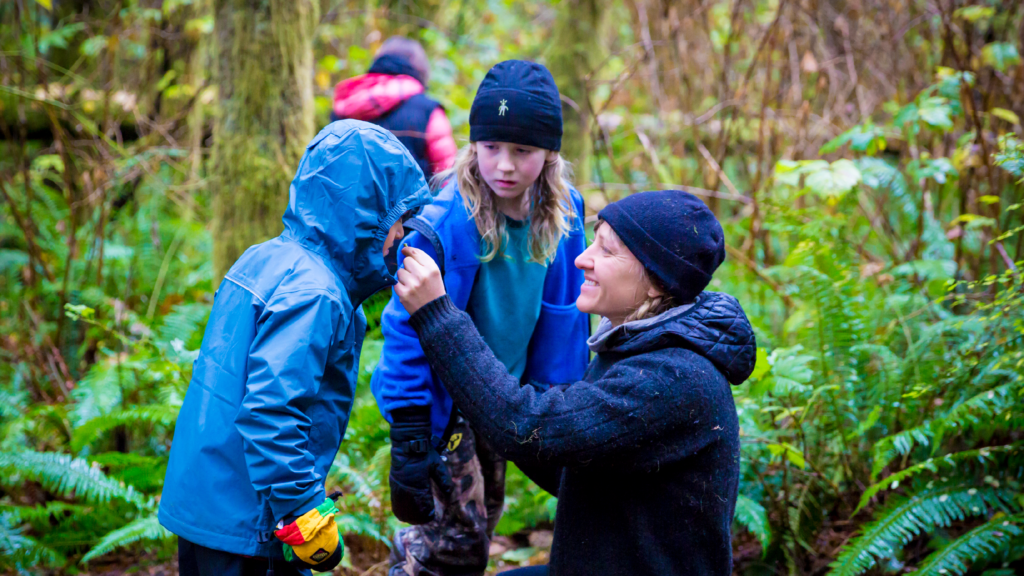 The Coyote Mentoring Weekend is a fantastic introduction to the basic principles of our nature-based educational approach. It is designed for educators, parents, and anyone interested in significantly expanding their teaching repertoire and mentoring skills. This course provides the foundational tools for crafting powerful learning experiences and deep connections with the natural world for your students, family, employees, or even yourself. We invite you to join us as we re-discover the sense of wonder for nature's mysteries that all children share.
What's Covered?
Through a combination of lecture, storytelling, discussions, group activities, and peer teaching sessions you will learn:
The importance of heightened awareness in students, and how it relates to critical thinking and problem solving.
How to use symbols and metaphors to create a powerful educational environment.
The role of brain patterning, and the natural flow of the human learning process.
How stories, song and other artistic expressions open a doorway to authentic student growth.
Essential routines found throughout the world that ground students in their senses and expand awareness.
Learning Outcomes
As a result of taking this course, participants will:
Experience for themselves how powerful the "cultural context" is in education.
Take home powerful images and metaphors to cultivate a supportive learning environment in their classrooms.
Acquire concepts to facilitate the development of their students' full potentials.
Learn how to use stories and storytelling as an educational tool.
Understand the primary teaching styles of the Coyote Mentoring approach and how to appropriately utilize them when working with students.
For Educators
Many educators are overwhelmed with large class sizes and increasing lists of information that must be covered. Frustrations abound from not being able to devote the attention or energy to the holistic development of their students. This leaves students less open to receiving information and less engaged with the learning process. Coyote Mentoring is a distinctive and highly effective educational approach developed by Jon Young and Wilderness Awareness School over the past 25 years that uses children's innate enthusiasm for the natural world as a context to actively engage them in the learning process. This approach develops the capacities of students for learning, problem solving, and full expression, and re-awakens their natural sense of wonder. While the Coyote Mentoring approach is appropriate for all educators, it is especially helpful for teachers and outdoor educators with a large amount of student contact time.
Program Details
This program will run from 6pm on Friday, April 8th through 4pm on Sunday, April 10th. We encourage participants to camp with us Friday and Saturday night, and food will be provided. For more Program Details, click here.
Please note that you may be required to wear face coverings during class. We will continue to follow State and County guidelines and will send out specific requirements two weeks before your program begins. See our Covid page for the most up-to-date information.
Meet Your Instructors
Jared Archbold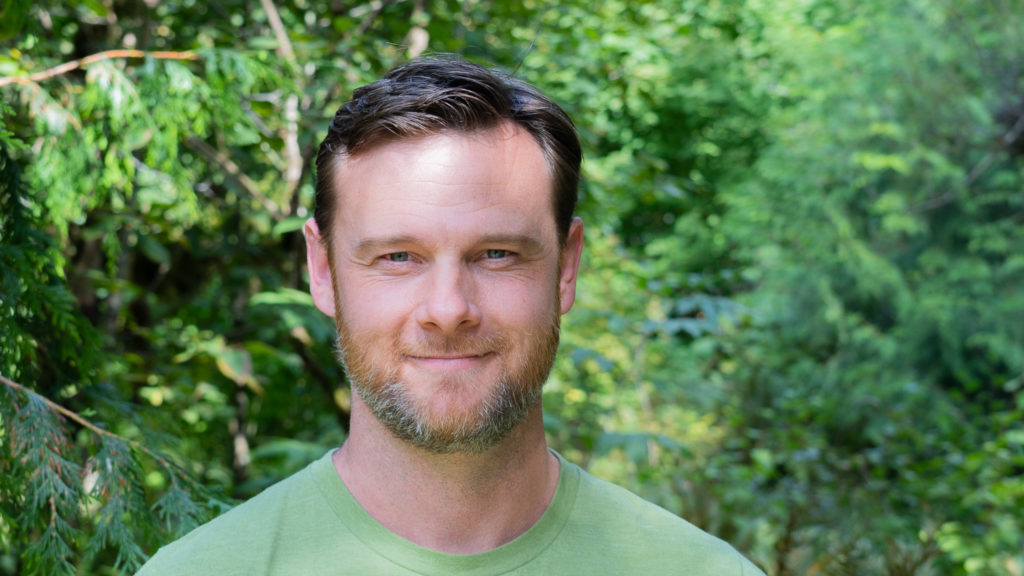 Jared grew up in the San Francisco Bay Area and spent many weekends and summers among the impossibly tall redwoods of the Russian River Valley and Sonoma Coast. With a deep passion for music and recording, Jared pursued a degree in Audio Engineering and worked in the Live Music and Corporate Audio/Visual industry for over 10 years. A growing passion for personal development led him to leave the audio world for opportunities to make a difference in people's lives through designing and facilitating leadership development programs. In 2015 his path lead to participating in The Immersion at Wilderness Awareness School, and afterwards The Immersion Leadership Program (now Nature Instructor Training). He now brings his skills and experience to Wilderness Awareness School as a Youth and Adult Program Manager, as well as the Lead Instructor for the immersive Nature Instructor Training.
Jared loves writing and performing his own music, as well as getting outside on a bike, canoe or by foot.
Manon McPeters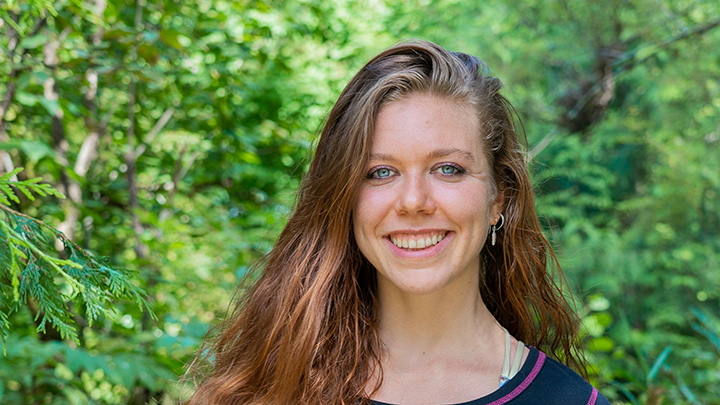 Growing up in an off-the-grid cabin, Manon has been immersed in nature from a young age. She began connecting with it more intentionally in her teens, as a student in Wilderness Awareness School's Community School. Since then, she has studied botany and environmental education at The Evergreen State College, graduated from The Immersion Program and the second-year The Immersion Leadership Program (now known as the Nature Instructor Training), and worked for numerous nature-connection organizations. Manon is intensely passionate about blending into the landscape, and wild plants. She also really likes friction fire, and witnessing humans as they investigate the wild places inside of themselves, as well as outside. Sometimes Manon sheds her nature mentor skin and transforms into a yoga teacher, runner, and CrossFit athlete. Movement reminds her that her own body is the most constantly accessible wild animal she can interact with. Manon is an instructor for our immersive Nature Instructor Training.
Testimonials
"The coyote mentoring program is a experience I will never forget, from the songs and the games to the community building skills, connection back with nature, and all the laughter! It helped bring out my inner child again and helped me grow within my self so much. All of these things over a short weekend were beyond powerful and exceeded my expectations! "- Jenny Rizzuti, nature school instructor
"This program reminded me how to be joyful, and how important it is to sing, laugh and play with others in nature. I'm heading home with a renewed connection with nature and myself. I also have a much clearer understanding of how to structure a nature education program, as well as a new repertoire of games, songs and activities! "- Jess B., parent
"Connecting to self and nature as a practice with an intentional process is key in holistic health and education. This program is the closest I've experienced to connection with this Source. There will be aspects of this program that I will utilize as a teacher, mom, and human. I am so grateful for this experience for myself and the next generations." – Sam, program participant