$ 235.00
9-5pm both days; No food provided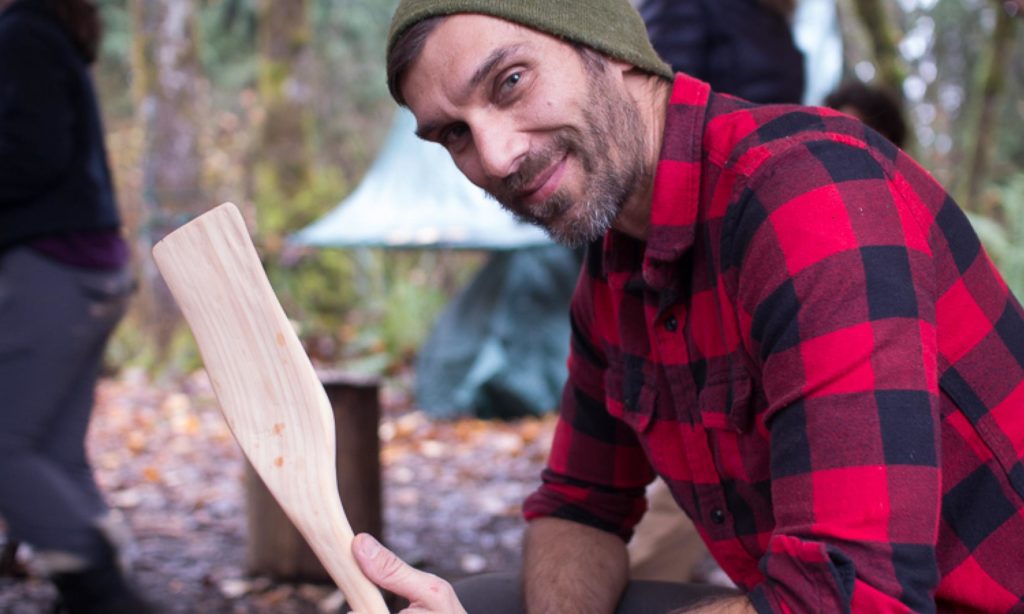 The ultimate expression of freedom is the lack of reliance on items you can't produce yourself. This is the essence of Bushcraft—what you need to know to craft and successfully use the tools for living in the Bush. Each skill that we teach will have a practical application. Theory will be put to the test. You will learn fundamental skills in how to live closer to nature. Instead of just surviving, you will learn to live and thrive with the natural materials that surround you.
In this weekend course, you will learn these core skills of Bushcraft:
Safe and efficient knife use and maintenance (including sharpening)
How to make a friction fire (bow drill fire making)
Carving and coal-burning your own spoon
How to make strong utility cordage (rope) out of natural plant materials
Creating containers out of bark and/or gourds
Program Logistics
Class takes place on our 40-acre property outside of Duvall, WA. It will go from 9-5pm Saturday and Sunday. No food provided. Participants are required to bring a fixed-blade, non-serrated knife to class. We will have knives available for purchase ($20-35 depending on the model). Please note that not everyone will be able to accomplish all of the above listed, as some projects require more time than others.
Please note that all classes at Wilderness Awareness School will require staff and participants to wear face coverings, practice social distancing, and have a health check at the start of each day. With all of this, we're still confident that these workshops will remain potent experiences that deliver new skills, enrich perspectives, and deepen a connection to the natural world around us.

If we cancel a program before the start date, we'll offer a full refund. Additionally, if you need to cancel before the program start date due to being adversely impacted by COVID-19 (job loss, illness, caring for sick family members, etc.), we will offer a full refund.